People are Anxious to Travel Again
Travel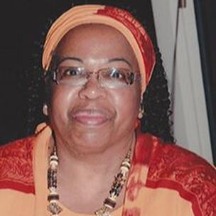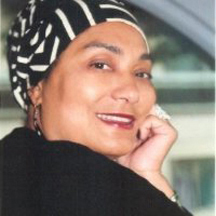 As COVID restrictions dissipate, people are carefully traveling again. But with whom?

Travel agencies that offer group travel are still alive and just randomly picking one is not a good idea since an agency's niche may not fit your needs. Take Aviva Travel Group and Champion Services Travel for instance. Aviva started as a travel organizer for women and continue to do so whereas Champion integrates their love of Black history and travel.

Just as men plan time to be with the "boys" on game and fishing trips, more women are planning to spend time with the "girls," on adventure trips says Ruth Bridges of Aviva Travel Group. Most leading tour companies now include a women's division to meet the demand.  Aviva Travel Group is not a division of a tour company, the company in its entirety organizes trips for women.

"I started in the business by arranging literary retreat for members of my reading group," says retired law librarian Bridges of Aviva. One of the first literary retreats was to Savannah, Georgia, the setting for the book and movie "Midnight in the Garden of Good and Evil."

While women and their interest and needs are Aviva's focus, some women will bring their male companions and some non-Black women have also joined the adventures.  "If they are comfortable with the group, then I am comfortable," continued Bridges.

While sharing the distinction between Aviva and Champion, the real focus is the diversity of humans and finding a travel agency to meet your needs. During a travelers' talk on the subject, Bernadette Champion of Champion Services Travel shared stories of taking groups to Australia to see all the icons, but making sure the group she led had "knee deep" experiences with Aboriginal culture.

Even in majority Black Bahamas, she suggested hitching up with a People to People tour to visit areas beyond the tourist traps. In Israel, her group went off the beaten trail to visit a recently discovered mosaic featuring the lives of ancient Black people.

"Our history is everywhere," Champion admonished. Travel agents have difference niches she says; our niche is creating "cultural experiences," for groups.

In addition to asking about a trip's itinerary and price, Bridges and Champion suggest looking at the agency's focus. Here is a list of upcoming trips organized by both agencies.

Aviva Vacations
May 12-25,2022
Spain and Morocco

June 3-5, 2022
Hamilton on Broadway with dinner, hotel

June 5-7,2022
AMTRAK to Niagara Falls

August 4-7,2022
National Black Theatre Festival in Winston-Salem, NC

August 18-September 2,2022
Africa Journey to Senegal, South Africa and Zambia

August 23-September 1, 2022
AMTRAK Grand Canyon Tour from Chicago

September 17-25, 2022
Egypt with Nile River Cruise

October 6-10, 2022
Hot Air Balloon Festival in Albuquerque, NM with Day trip to Santa Fe, NM

November 22-27, 2022
Thanksgiving Escape to Paradise, Puerto Rico
Champion Services Travel
100 BLACK 2 Egypt - North Africa - Full
From Washington Dulles International Airport
April 28 - May 10, 2022

The Annual Original Gullah Festival - From Oxon Hill, Maryland Park & Ride to Beaufort, SC.
May 26-30, 2022

South Africa & Victoria Falls - Southern Africa
From Washington Dulles International Airport
December 1-14, 2022
---
From Our Archives:
Getting More Out of Your Vacation for Less
Ebenezer AME's Heritage Weekend Worked Hard to Connect Us
Women Only Travel Adventures
POH Talk Radio
Travel Specialist Bernadette Champion of Champion Services Travel.