BLK is celebrating Black History Month with an initiative that honors the enduring legacy and evolution of Black Love. The dating app has commissioned a group of talented Black artists to create an inspiring timeline of artwork that highlights the importance of Black Love throughout history.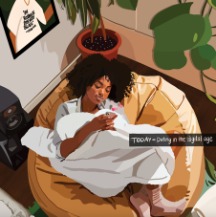 The world of dating has experienced a seismic shift over the past decade, with dating apps at the forefront of this revolution. While these apps have provided a convenient way for people to connect, they have also perpetuated issues of exclusion and discrimination, particularly for Black singles.
In response, BLK has emerged as a new player in the market, providing an exclusive platform where Black men and women can find meaningful connections with people who share similar interests. With a user-friendly interface and a personalized list of profiles, BLK is poised to revolutionize the way Black singles navigate the world of online dating.