Since the Civil War, my family has lived in St. Francis County, Arkansas until my parent's generation migrated north. However, they moved in groups; thus, they continued to benefit from having extended family nearby.
My generation was the first to singularly scatter, with my sister Grace in south suburban Chicago, Willa in Baltimore, my younger brother, Derrick, in Jacksonville, Florida; and me in Washington, DC. Adjustments were made, but our first immediate family crisis tested our ability to handle problems across the miles.
It began with Grace calling us and saying, "Mom went to the doctor for a mammogram. They found a lump in her breast and don't know if it is cancerous." With anger plunging her voice, she continued, "And, I don't know why Mom waited five years to have another mammogram – even though I asked her continually if she had gone each year."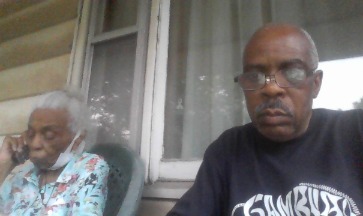 Our 68-year-old mother knew she needed a mammogram each year and scrambled for a response to my sister's frustration. "The earlier mammogram felt uncomfortable and when they pulled and flatten my breast against those plates," she explained, "I don't know if they have now have better machines, but the latest mammograms didn't hurt."

To verify the results of the mammography, my mother's doctors did a needle biopsy to remove fluid and some tissue from the lump for testing. "The biopsy was not painful," my mother told us about the two-hour procedure. However, a week of waiting passed before the doctor had results.