Jay Leno Says the President Felt Like Dancing after the Health Care Ruling – See the President "Dance"


Vice President Joe Biden will address the NAACP Annual Convention in Houston, Texas, Thursday, July 12.

President Obama Speaks at the Urban League Convention in New Orleans, Louisiana, Wednesday, Jul 25.


1 Millionaire = 700 Minimum Wage Workers


Consumer advocate Ralph Nader seeks a rise in the federal minimum wage saying that one Wall Street executive's compensation of $15 million would pay the annual wages of 700 minimum wage workers at $10 per hour. The current minimum wage is $7.25 per hour.


AME Comes Out Praying and Swinging


The African Methodist Episcopal Church, the country's oldest Black religious denomination, blasted Congress's recent vote holding Attorney General Eric Holder in contempt as similar to the "evil strategies employed following the Reconstruction era," when the recently freed enslaved saw their rights slip away.


Black Disenfranchisement


In a new report of The Sentencing Project, researchers at the University of Minnesota and New York University document a record 5.85 million Americans who will not be able to vote in November because of a felony conviction. The figure represents a dramatic increase from the 1.1 million persons disenfranchised in 1976. In three states -- Florida, Kentucky, Virginia - - 1 in 5 African Americans is ineligible to vote.


Rep. Frank Becomes First Congressperson in Legal Same-Sex Marriage


Rep. Barney Frank (D-MA) married his long-time partner, Jim Ready, in a ceremony presided by Massachusetts governor and Obama surrogate, Patrick Deval. Frank is the first sitting member of Congress to be in a legal same-sex marriage. Frank said he got married so other members of Congress could get some practice interacting with a married gay person. Congressional Black Caucus member Al Green (D-TX) added, "It was no different than any other wedding I've attended when you have two people who are in love with each other."


Native Washingtonian Vernard Gray celebrated his 71st birthday in Baltimore last Saturday. Many know Gray as the owner of the now defunct Miya Gallery, considered Washington's first afro-centric store, advocate for Black business, world African culture, and technology.



His most recent project has been the promotion of jazz through mini-concerts in Washington, D.C. through East River Jazz and in Baltimore, MD through BEMOJazz. Guests included family and friends from the East Coast and with an iPad in his palm, Gray connected his daughter living in Georgia with the well-wishers.




Green Party's 2012
National Convention


Baltimore, MD
Thu, July 12- Sun, July 15


Dunes Hike


Rainbow Beach Park


3111 E. 77th St.


Chicago, IL


Sat, Jul 14, 9a, free
Contact Alison Anastasi


Trinidadian Robert Young
The Cloth, Trunk Show


Zawadi
1524 U St. N.W.
Washington, D.C.
Sat, Jul 14-Sun, Jul 15, 12p-6p


Sat, Jul 21-Sun, Jul 22, 12p-6p, free


Bishop Rainey Checks


Inner Light Ministries


30th Anniversary Banquet


IDEA Public Charter School


1027 45th Street, NE


Washington, D.C.


Speaker: Rev. Willie Wilson


Sat, Jul 14, 6p, $40


Harlem Book Festival


W 135th St btwn Malcolm X Blvd. (Lenox Avenue)


and Fredrick Douglas Blvd. (8th Avenue)


Harlem, New York


Sat, Jul 21, 11a- 6p, free


Movie on the Beach:
Harry Potter and the Sorcerer's Stone


8916 Chesapeake Ave


North Beach, MD


Sat, Jul 21, dusk-?, free


Workshop 2:
Jul 21, 10a-12p


Final Workshop:
Aug 2, 7p-9p


337 Brightseat Road,
Suite 220


Landover, MD


301-500-5061, $30.00


Final Workshop:
Aug 4,10a-12p


337 Brightseat Road
Suite 220
Landover, MD
301-500-5061, $30.00

½ Gary Southshore Railcats tickets
every Mon-Thu home game
U.S. Steel Yard
Gary residents box seats $5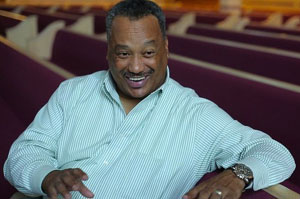 In 1845, American southerners split with northerners to create the Southern Baptist Convention (SBC) over the issue of forbidding churches in slaveholding southern states from sending missionaries to spread the gospel. After the American Civil War, when the enslaved became freedmen, another split occurred: most freedmen Baptists in the South separated from their former masters to set up independent congregations such as the National Baptist Convention.



Last month, the SBC elected its first Black leader, Fred Luter Jr. Pastor Derrick E. Young of Unity Baptist Church in Jacksonville is hopeful that the SBC will continue to change. "I believe the results of the election was a breakthrough for the SBC. Being a church planter in the SBC and a long time member, I have seen many changes and resistance. I hope that Pastor Luter is able to maintain his character and be true to who he is; a good leader," he said.



Social norms have affected SBC beliefs over the years. They were once on the forefront of advocating for Black rights. Even the great (Rev.) Nat Turner slave rebellion of 1831 affected how they manifested their beliefs - after the rebellion, Whites worked to exert more control over Black congregations and passed laws requiring White ministers to lead or be present at religious meetings. In 1995, the SBC voted to adopt a resolution renouncing its racist roots and apologizing for its past defense of slavery, segregation, and White supremacism.


However, the SBC still struggles with issues surrounding diversity and inclusion. One famous son, former President Jimmy Carter, split with the SBC over its position on the role of women in the church. "I personally feel that women should play an absolutely equal role in service of Christ in the church," Carter told the Atlanta Constitution, explaining the decision he made in October, 2000. His views on the subject were outlined in a July 15, 2009 posting on, "Losing My Religion for Equality." And one day after electing Luter as its first Black president, the SBC passed a resolution denying that gay marriage was a civil right.