A new study of interracial marriages in the United States since the 1980s,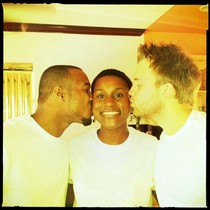 published in the Journal of Marriage and Family, reveals that marriages between Black and White populations have continued to increase. Meanwhile, Hispanic Americans have turned to marrying their racial compatriots who recently came to the United States.
"Understanding changes in interracial marriages is complex because it involves two different factors," said Zhenchao Qian, lead author of the study and professor of sociology at Ohio State University, "the marriage market (for an individual includes): who is available to marriage and also the individuals' choices about who they would be willing to marry."
"It used to be that race trumped everything, including education, when it came to marriage between Blacks and Whites; that is changing," concluded Qian. "For the first time, we found that highly educated Blacks and Whites were more likely to intermarry. That is very significant and is another sign that racial boundaries are blurring."
The total number of marriages between Blacks and Whites continues to be much smaller than those between Whites and other racial and ethnic groups. "The number of marriages between Whites and African Americans is undeniably increasing rapidly, but it is still a small number," added Qian.
In 1980, only 5 percent of Black men married a White woman, but that increased to 14 percent in 2008. Still, by comparison, 38 percent of Asian American men and Hispanic men married a White woman in 2008.
The trend for other Americans is different: Marriages between U.S. born and foreign-born Asians and Hispanics increased rapidly between 2000 and 2008. This is due to the increase in immigration of Hispanics and Asians into the United States resulting in a larger pool of potential marriage partners from their own racial and ethnic groups.
The study uses data from the 2008 American Community Survey, an ongoing survey of American households conducted by the U.S. Census Bureau.
MisAdventures of Awkward Black Girl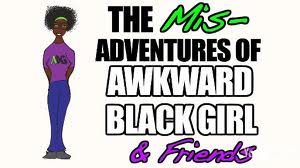 26-year-old Issa Rae is burning up the Internet with her new comical MisAdventures of Awkward Black Girl. While the online series does not emphasize interracial relationships and includes profanity, Episode 5 and 7 have an interesting take on Black Female-White Male relationships. Though the episodes are better understood after seeing the previous episodes, if you have not seen the earlier episodes, you will get the situation and probably some good laughs.